With the official, wide-spread Star Wars: Legion Clone Wars Core Set release, we're seeing a huge increase in interest from new players the world over. But, especially if this is your first wargame or hobby miniatures game, it can be quite intimidating to just jump in and hope for the best.
So in the spirit of this blog – a blog for beginners – I've collected some of my favorite and most useful posts to help newbies get acquainted with this fantastic game, from the basics of gameplay to detailed basing tutorials to tricky rules situations.
But quickly, for the greenest of the green, let's start from the most obvious point:
What is Star Wars: Legion?
Star Wars: Legion is a tabletop miniatures war-game developed by Fantasy Flight Games (FFG). Two players vie for tactical supremacy on a 6'x3′ map over the course of six rounds (roughly two to two-and-a-half hours), each using units of miniature models from one of four factions (Empire, Rebellion, Clones, and Droids). These units range from corps like Stormtroopers and B1 Droids to recognizable commanders and operatives such as Luke, Han, Leia, Vader, General Kenobi, Boba Fett, General Grievous, and more. (Plus, of course, vehicles and creatures galore.)
But before those models ever hit the table, they need to be assembled and – depending on your level of comfort – painted and/or customized. As such, Star Wars: Legion is a double-bladed undertaking: there's the gameplay, and there's the hobby. You may naturally gravitate towards one (I'm much better at the hobby than the gameplay, if I'm being honest) or dive fully into both from the start.
Fortunately, you'll find information to get you started in both respects on this blog. And once you're caught up to speed, there's a world of more advanced content out there on the Internet waiting for you.
Getting Your Bearings
To get you started, my fellow content-creators at The Fifth Trooper (an excellent podcast and blog you should follow) created a helpful intro video to explain the basics of Legion gameplay. Jay has been a good friend of mine for the better part of Legion's lifespan, and he really outdid himself with this one.
If you've never played but want to try it out in person first, contact your Friendly Local Gaming Store (FLGS) to see what groups or weekly game nights exist in your area. You'll use the "Learn to Play" rules (linked from the FFG website) to play a smaller, shorter version of the game.
And if you have any questions, join The Legion Discord and say hello! (You can ping me there as @kevnobi.) You'll get to interact with me, other content creators, World Champions, and literally thousands of other like-minded commanders.
I took a hiatus from this blog in late Fall of 2019, and while there won't be any new posts all of the old content is still a great place to start! (And the Discord and Community Resources can help you learn about the new Clone and Republic factions.)
Welcome to the world of Legion! We're so excited to have you.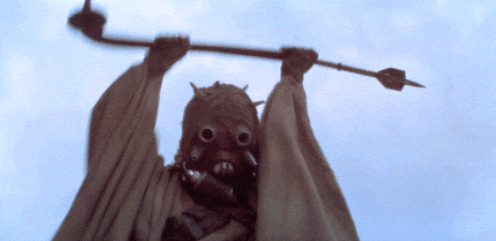 Getting Started
Getting Acquainted
Not How the Force Works (Rules Explainers)
Getting Creative
Getting Competitive
---
And so I have to think that's enough to get you started.
Again, welcome.
You'll find that the Legion community is kind, helpful, and ambitious. No matter your intended level of play – whether you want to dethrone Luke Cook at Worlds next year or you simply want to learn to paint your first miniatures – there's a place for you here.
May the force be with you!